Welcome to artistic quilts with colors #fUNWITHSTITCHES
Artistic Quilts with Colors #funwithstitches is an exciting bright fabric boutique with wide variety of high quality quilting cotton. We carry much loved traditional quilters fabric, batiks and flannel. But our soft spot is for bright and bold designs by #kaffefassettcollective #tulapink #timholtz and other talented designers for #freespiritfabrics.
In addition, we carry wide variety of notions, gorgeous Aurifil and King Tut thread, among others. We love hosting classes and social sewing times. Learn more and join our Artistic Quilts with Colors Social page to be always in the KNOW!
We are also proud dealers for BERNINA Canada, as well as Handi Quilter Long Arm sewing machines.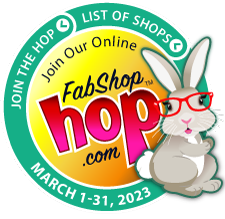 MARCH FabShop Hop
Check out the newest collection from Kaffe Fassett Collective
The Tula Pink Night Owl XL Corner Zip Bag is a new size bag that measures at 20in x 20in with a corner zipper on the top and side.
SETH APTER - STORYBOARD
 is a storyteller, and each creation is a chapter. Storyboard, the debut collection from Seth Apter for @freespiritfabrics, tells his story.
The Tucker Trimmer is a quilting ruler designed by Deb Tucker of Studio 180 Design. The ruler is used to help quilters trim down their pieced blocks to the correct size with precision and ease.